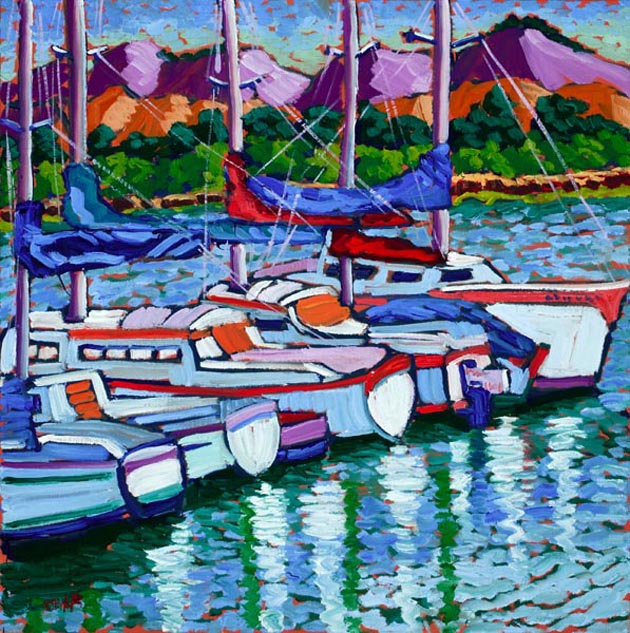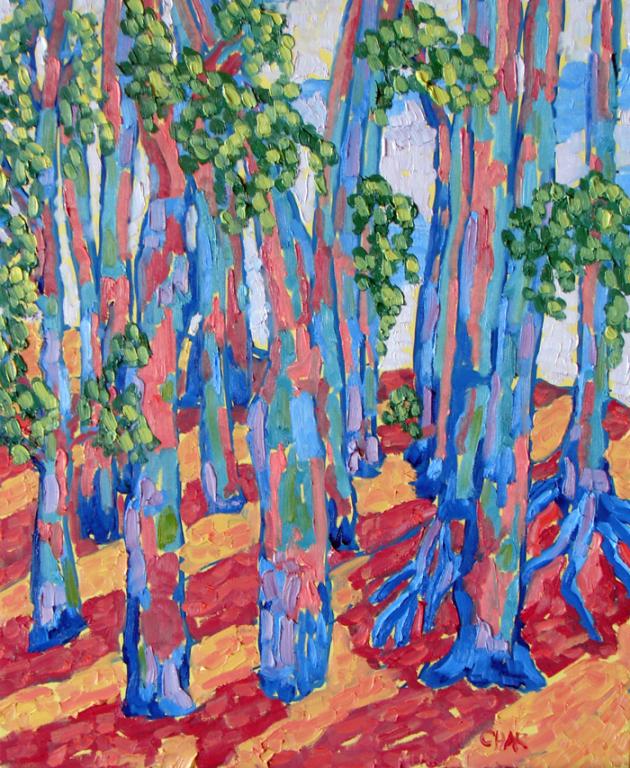 Contact C.J. Michelson
Website: www.charjmichelson.com
Galleries
C.J. Michelson currently exhibits in the following galleries:
Classic Art Gallery,
6th and San Carlos
Carmel, CA
Contact: Diane Ingram
Biography of C.J. Michelson
Down deep in my heart, I am a Fauve. I love capturing a scene in wild and beautiful color, with only a suggestion of reality. I try to express the scene as powerfully as I can, through the use of arbitrary colors, rhythm and vibration. I get lost out there in my painting and it's exhilarating.
Born & Raised
Pittsburgh, PA
Training
University of Kansas, BA in Fine Arts
The Arts Program, University of Kansas, Group of 12 persons chosen by portfolio to provide graphic arts support for the University
Art Director for advertising firm (Dusenbury and Alban) in Atlanta, GA
Plein air workshops with Charles Sovek , Louise DeMore and Ann Templeton
Major Influences
Van Gogh was first and foremost for me. And then I found Derain, Vlamink, Matisse and the Fauves. They totally changed the way I viewed painting.
Favorite Painters
VanGogh, Derain, Vlamink, Matisse, Dufy, Kandinsky, Jawlenski, August Gay, Seldon Gile, Louis Siegrest
Shows
"Color Fields", solo exhibit at McConnell Gallery, San Luis Obispo, August-Sept, 2003
The 23rd Annual Faber Birren National Color Award Show, October-Nov, 2003
38th Annual Open National Exhibition of the San Bernadino County Museum, Oct, 2003
"The Joyful Colors of the Central Coast, McConnell Gallery, San Luis Obispo, Solo Exhibit, May, 2002
Galaxy 2002, Juried exhibition, Paso Robles Art Association, May, 2002
Brush Strokes, Twelfth Annual Juried exhibition, San Luis Obispo, October-December 2001, Honorable Mention AwardBeauty, Caught, Kept, Cambria
Schoolhouse Gallery, October-November 2001
Wednesday Irregulars Annual Plein Air Art Show, Van Rhyn Gallery, Cambria, October-2001, October,2003
Landscape 2001, International exhibition, Special Recognition Award, Omaha, Neb, September,2001
Bold Expressions, Northern California Arts, Inc, 46 Annual International Exhibition, July, 2001
Clubs and Societies