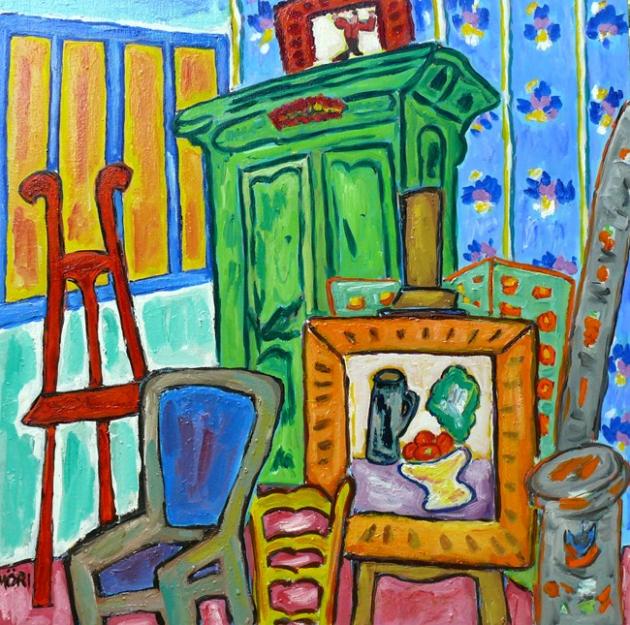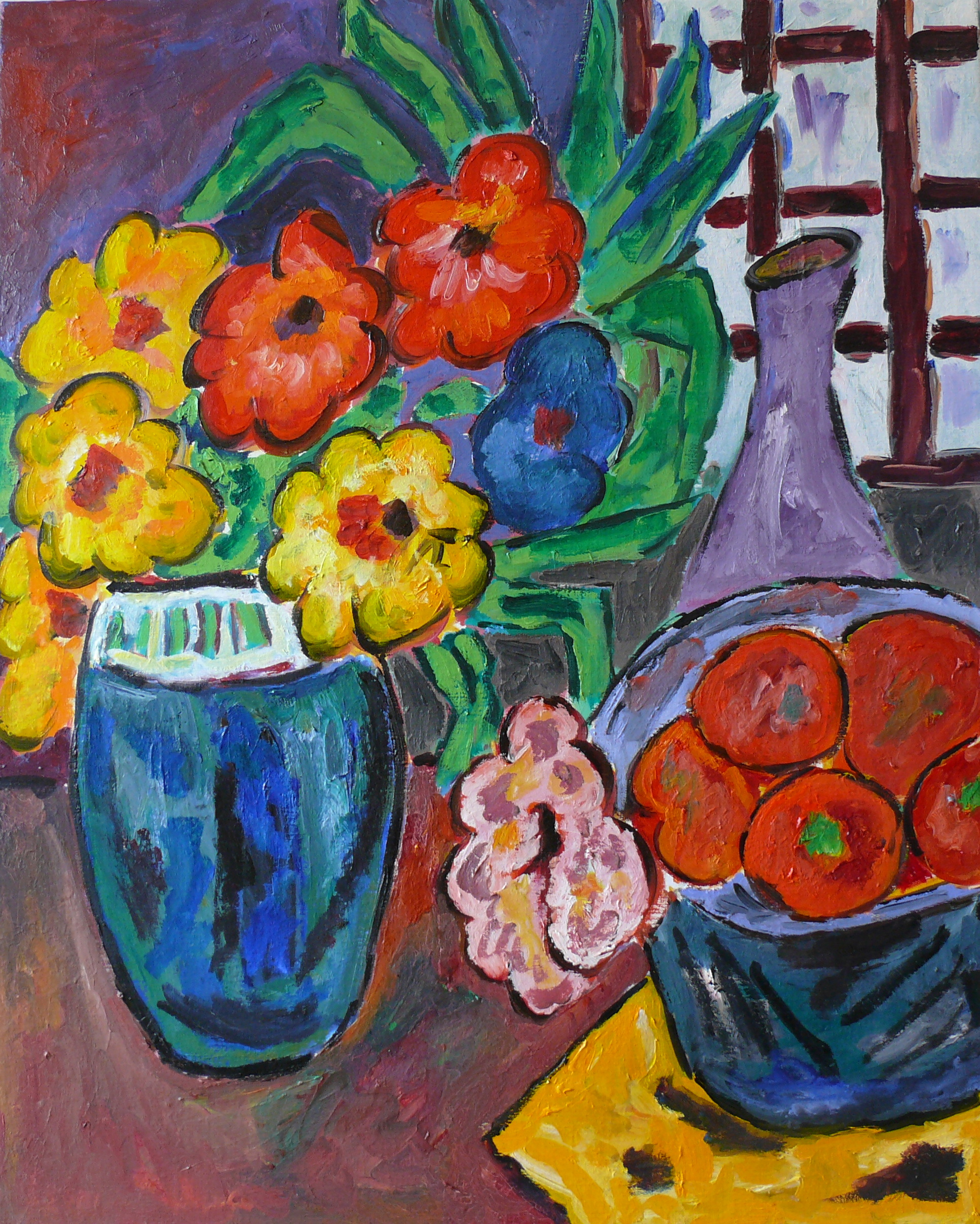 Contact Pierre Mori
Galleries
Pierre Mori currently exhibits in the following galleries:
CHICAGO : Kamp Gallery, 1448 Old Skokies Rd, IL 60035 - 847-780-4197
Biography of Pierre Mori
I was born in 1942 in Paris, of a Swiss father and French mother. After graduating at a commercial high school, I carried out in parallel, a double career of artist and advertising manager. I spent my adolescence in a village located near Auvers-sur-Oise (valley of the impressionists) with the landscapes of Van Gogh, Pissaro, Derain etc…. Very early on, I began to paint and work in the environment of important contemporary draughtsmen (Villemot, Savignac etc.) Attracted by abstract art, my first years as an artist were devoted to working nonfigurative canvases, calligraphic, and I was particularly influenced by Hartung and Mathieu… but it is already a long time ago… In the 1980's, after an in-depth study of contemporary art, I decided to turn to the figurative expression under the double influence of the French "fauves" (Matisse, Derain, Marquet etc.) and of the German Expressionists « Kolorists » (Macke, Kirchner, Schmidt-Rotluff, Nolde…). Grounded between optimism and gravity, I simplify to the maximum and try to go to the essence. I abolish the perspectives, destructure, reverse the proportions, upset the lines, play up colors; in short, I create a chimerical, fanciful vision of a world recomposed, accessible to those who can imagine, to dream, to question themselves. After years of working on landscapes and still lives, I devoted myself to the execution of "scenographies" summarizing the characters, the behaviors, and the situations. An increasing number of admirers and collectors accompany me in my work and research.
Main exhibitions:
- Galerie "Rive Mauve" - Meung sur Loire 11/2017
- FRANCE - Salon des arts de Pontoise 10/2017
- FRANCE - Salon intern. des arts AEAFGalerie de Nesle 75-Paris (2e prix de peinture)
- FRANCE - Exposition personnelle Château de Grouchy – 95-Osny
- FRANCE -Salon international arts et peinture de BOURGES (18) - 05/2016
- FRANCE - Office de tourisme de Sancerre (18) - 10/2015
- FRANCE - " Artistes Galerie" NEVERS- 07/2015
- FRANCE - Galerie "Rive mauve" MEUNG-SUR-LOIRE(45) 09/2014
- USA - Woodman Shimko Gallery PALM SPRINGS (CA)
- FRANCE -Salon peinture de FERRIERES EN GATINAIS (45) invité d'honneur 2013
- FRANCE - salon Mosaïque- BAILLARGUES (34)
- Et aussi :
- FRANCE - Château de SAINT- BRISSON(45)
- FRANCE - PARAY LE MONIAL - tour Saint Nicolas
- SUISSE - Studio SO GENEVE
- FRANCE - Galerie Everarts PARIS 8e
- FRANCE - salon Collégiale Saint André CHARTRES (28)
-FRANCE - Galerie Arcourt PARIS 8e
-FRANCE - Salle du prieuré DECIZE (58)
- SUISSE - Salon Palexpo GENEVE
- SUISSE - Ramada parc hotel GENEVE
- SUISSE - Galerie du clocher AUBONNE (Suisse)
- FRANCE - PARIS LA DEFENSE - toît de la grande arche - triennale art contemporain
- FRANCE - Expo art contemporain - Orangerie jardin du Luxembourg PARIS
(prix du jury 2001)