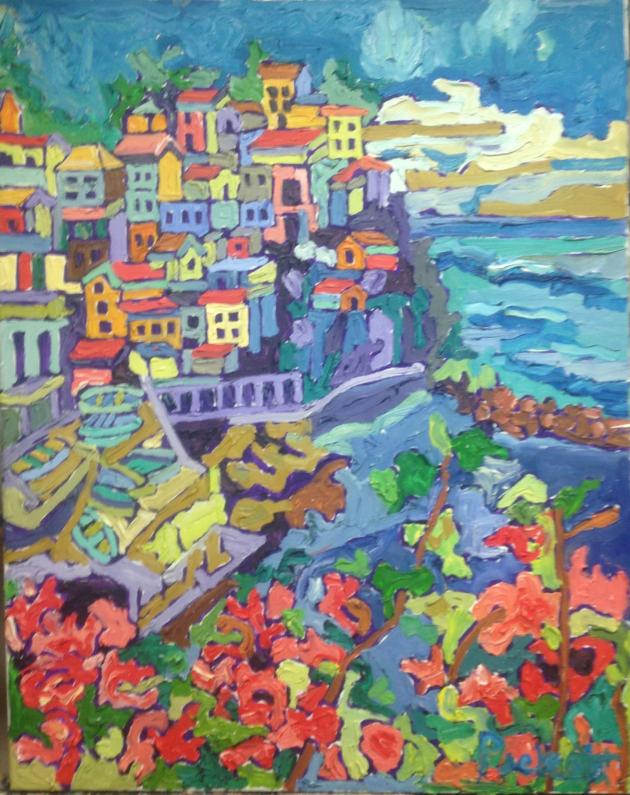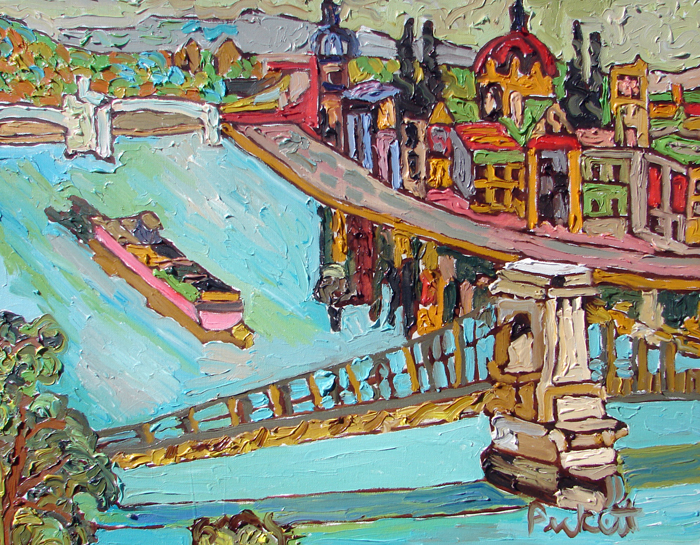 Contact David J. Pickett
Galleries
David J. Pickett currently exhibits in the following galleries:
Biography of David J. Pickett
David J. Pickett is a true iconoclast and does not easily fit into any category. Dave admires many artists and styles yet he follows only the beat of his own drummer. "Fauve" is as accurate as any definition for Dave, especially if you go to the original French definition, "wild beast."
Dave was born August 9, 1960 in Traverse City, Michigan. He is one of six children in a very artistic and musical family (Dave plays bass guitar). He moved many times with his family in his childhood. As an adult he has largely split his time between Petoskey, Michigan and Los Osos, California. Dave studied art at North Central Michigan College in Petoskey, Sheridan College in Sheridan, Wyoming, the University of Nevada at Reno, and Cuesta College in San Luis Obispo, California.
Dave works in many medias aside from painting. He does welding for sculpture, nail gun sculpture, stained glass and tile designs. He paints in oil, acrylic, and watercolor. His favorite subjects are house and gardens, interiors, boxing and track, landscapes, and female figures. His artistic heroes are many, including Jean Metzinger, Pablo Picasso, Pierre Bonnard, Frans Hals, and The Futurists.
Mr. Pickett is more of a studio painter than the other new fauves. He is continually doing studies wherever he is, including hours upon hours at various coffee houses. He paints and draws a great deal of interpretations of master paintings. He often paints with photos or sketches in his studio late into the night. On site painting accounts for about a fourth of his output.
Dave has exhibited widely across the country and currently exhibits with two galleries in Petoskey, Michigan, The Shadetree Studio and The Gaslight Gallery.